I foresee an addition to the Bucket List. https://t.co/TWEvxRTQ2s
Squatting in the tower at Fort Lockwood, I was pleased to see that we had clear fields of fire to the south. We knew if the threat was going to come from anywhere that it would not be the sheer cliffs to our backs as much as the broad valley to our front.
Or so we thought.
The firing of rifles came from the hillside to our right rear. Arrows flew behind us. The thunk of flying tomahawks landing in something solid and organic came from our left. And all the while, the blacksmith kept at work next to the gates, pounding copper into…bowls.
At last came the greatest threat of all. One of my scouts popped his head up the ladder of the tower, and, breaking my frontier daydream, asked, "hey Mr. Wolf: got any more of those Sqwincher electrolyte packets?"
Returning down the ladder, the sound of the blacksmith and the tomahawks grow louder, but the sound of .22 rifles and flying arrows faded. I didn't mind. It was another day at Summer Camp, but it was so much more.
Phase V does not officially begin until midnight on the 31st, but today marks the start of my terminal PTO, so yesterday was the last day in the office in my career. Slammed right up to the last minute, I hadn't had much of a chance to reflect on or savor the moment.
Then my son came home after a day at Universal Studios with a box full of pure Portland goodness: a half dozen of Voodoo Doughnuts' most over-the-top creations.
Pacing myself through a vegan apple fritter, I thought quietly about an amazing if somewhat unconventional career. It was a road sparsely traveled, and that did make the difference. As I stepped off that path and onto another, I paused to pray that this new road would be just as scenic.
B"H
Over the years I have managed to make it to Channel Islands, Death Valley, Grand Canyon, Mesa Verde, Petrified Forest, and Yosemite, along with a small handful of National Monuments, National Historical Sites, and National Historical Parks. In short, I have seen only a tiny fraction of this great legacy, so I am artfully weaving the units of the National Park System into my upcoming travels.
And for the record, there will be no "27 parks in 54 days" for me, thanks: I am planning on taking it slow. These parks were not created to be seen as much as to be experienced. The point is to go to one of these places, grok it in full, and make it a part of who you are. 
I'll wear this patch on my civilian Jac-Shirt, a promise to myself to keep true to this spirit.                                               
Eight days till retirement and I'm averaging 15 work hours per day and 5.5 hours of sleep per night. Five months ago I figured at this point I would be marking time, like Warren Schmidt.
Apparently not.
Just as well. Schmidt should be nobody's post-career role model.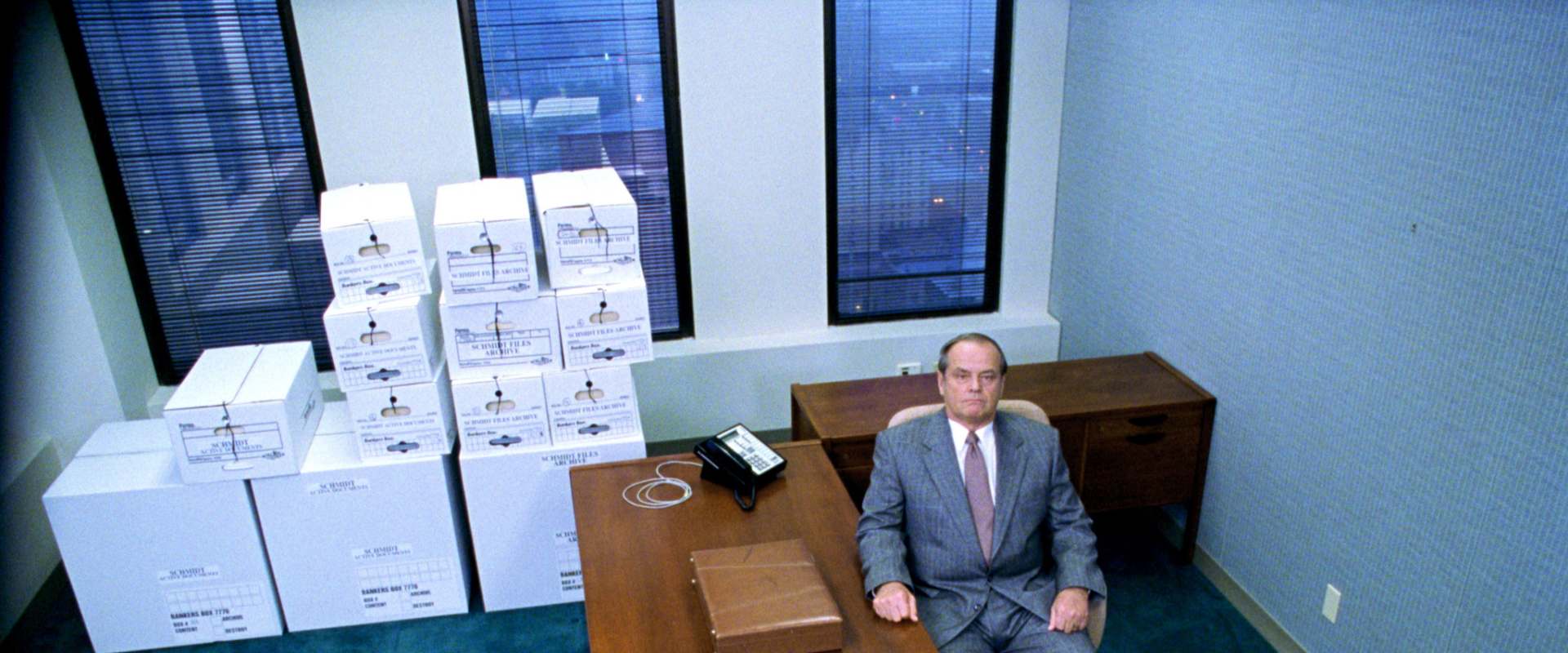 Last week was a 75 hour work week. This week will be pretty close. I'm drained.
All I can think is that G-d is laying this week on me so that when I retire at the end of the month I will have absolutely no regrets.
Hovering near the top of my bucket list are a series of road trips I want to take that retrace the old US highway system. I even have a dream about writing a guidebook on the subject.
Of course, traveling Route 66 is on there, but there are at least a dozen overlooked byways that failed to inspire popular songs yet cut America into revealing cross-sections. One of those journeys is US Route 6, the Grand Army of the Republic Highway running from Provincetown, MA to Long Beach, CA.
Almost as much as any of our heritage roads, Route 6 captured my imagination. The short stretch of the old highway that I have driven so far – from San Fernando, California to Palmdale, California – evoked an epiphany. If you want to drive through America, do it on an Interstate. But if you want to drive to America, do it on a road less – or no longer much – traveled. The history, culture, and beauty wantonly bypassed by the brilliant but artless Interstate system begs for rediscovery, appreciation, and chronicling. Plus, the food is better, and the people more real.
Planning has begun. More as it evolves.
Homey aphorisms and country-fried metaphors seem to roll off my tongue with depressing ease.
Clearly, I'm getting old: I'm channelling my pioneer ancestors.
I have had the opportunity to speak in front of dozens of groups, but of all of the introductions I have ever received, my favorite was back in 2008 when I was giving a talk at the Shanghai Chamber of Commerce, and the Chamber president introduced me as follows:
"Our next speaker is Mr. David Wolf, President and CEO of communications and marketing strategy firm Wolf Group Asia, columnist at Media magazine, and author of the respected blog Silicon Hutong. David has been described as 'A morally upright community and thought leader who can still drop the laser-guided F-bomb.' Please join me in welcoming David Wolf."
Ah, the things that make up our reputations…
Happy Saturday and Good Shabbos!
A treat meal for me: Protein and good carbs: Kodiak waffle, egg whites, half a banana. I'd call this a good post-workout or pre-hike breakfast, or, frankly, something to eat before shul on a Saturday morning. Lord knows I will need the carbs in either case.